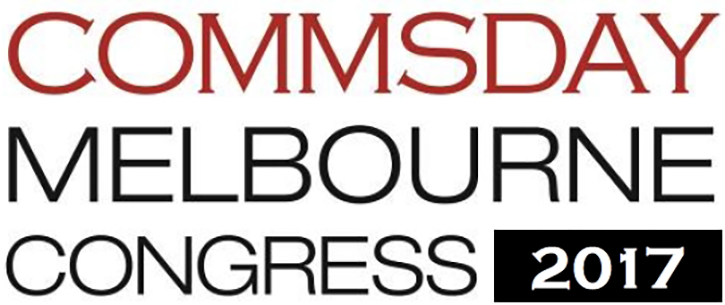 FEATURED SPEAKERS INCLUDE
NBN chair
Dr Ziggy
Switkowski

Telstra COO
Robyn
Denholm

Symbio
Networks'
Rene Sugo

NBN committee
chair Sussan
Ley MP

Shadow comms
minister Michelle
Rowland

Wideband
Networks'
Phillip Britt

Vodafone
Australia's
Ben McIntosh

Comms
Alliance's
John Stanton

IPass global
CEO Gary
Griffiths

Ovum's
David
Kennedy

Macquarie
Telecom CFO
Brent
Henley

Telsoc
president
Professor
Reg Coutts

Enex Testlabs
managing
director
Matt Tett

Optus Business
VP, enterprise & gov't
David Caspari

Telecomms
Industry
Ombudsman
Judi Jones

ACCAN's
Teresa
Corbin

ACMA acting
deputy chair
James Cameron

Netcomm
Wireless'
Steve Collins

ACCC's
Michael
Cosgrave

AMTA's
Chris
Althaus
CommsDay Melbourne Congress is the peak telecommunications industry
event in the state of Victoria. The event is now in its 10th year and attracts
nearly 300 delegates from the telecom sector C-suite. The Congress returns in
2017 bigger and better than ever, with signature presentations from NBN,
Telstra, Optus, Vodafone, Macquarie Telecom and government.
FEATURED SPEAKERS from Symbio Networks, Telstra, Optus, Vodafone, NBN, Wideband Networks, Macquarie Telecom,
Comms Alliance, ACCAN, TIO, Nokia, Cyient, Netcomm Wireless, Cisco, NEXTDC, Coutts Communications, ImediateConsulting,
New Street Research, Enex TestLabs, ACMA (TBC), ACCC (TBC) and Federal Parliament.
FANTASTIC NETWORKING OPPORTUNITIES to meet new business contacts and re-establish existing relationships in
what is the state of Victoria's peak telecommunications industry conference.
TUESDAY OCTOBER 10
DAY 1 program
8.30

Registration and coffee

8.55

MC Renee Bowker introduction
KEYNOTES
9.15

NBN chairman Dr Ziggy Switkowski
"NBN: The transition years"

9.40

Symbio Networks CEO Rene Sugo

10.05

ACCC EGM, Infrastructure Regulation Division Michael Cosgrave

10.30

Wideband Networks CEO Philip Britt
"Wholesaling NBN with total automation"

10.55

Refreshments
PLENARIES
11.15

Cisco senior cybersecurity specialist

Yazan Muhgrabi "Protecting against threats in encrypted traffic"

11.40

Enex Testlabs CEO Matt Tett:
"RIP Perimeters, Passwords and Privacy"

12.05

Netcomm Wireless CTO Steve Collins

12.30

Cyient senior solutions architect Kiran Solipuram

12.55

Lunch sponsored by Cyient
WIRELESS SESSION
2.00

Ruckus' Jason Baden

2.10

AMTA CEO Chris Althaus

2.30

iPass CEO Gary Griffiths

2.50

Cradlepoint MD Asia Pacific Gavin Wilson
"LTE in Enterprise networking: case studies"

3.10

Telsoc president & Coutts Communications CEO
Professor Reg Coutts
"Australia's satellite sector: where to now?"

3.30

Refreshments
WHOLESALE & DATA CENTRE SESSION
4.00

Optus Wholesale fixed marketing director
Andrew Stojcevski

4.20

Macquarie Telecom group CFO Brent Henley

4.40

NBN joint parliamentary standing committee chair
Sussan Ley MP "Update on NBN's progress"

5.00

Data centre panel discussion:NEXTDC COO Simon Cooper, Metronode managing
director Josh Griggs, Macquarie's Brent Henley and
Optus' Andrew Stojcevski

5.30

Conference cocktails

7.00

Close
WEDNESDAY OCTOBER 11
DAY 2 program
8.30

Registration and coffee

8.55

MC Renee Bowker introduction
KEYNOTES
9.00

Ovum Asia Pacific practice leader David Kennedy

9.25

Shadow Communications
Minister Michelle Rowland

9.50

Telstra chief operating officer Robyn Denholm

10.15

ACMA acting deputy chair James Cameron

10.40

Refreshments
PLENARIES
11.00

Optus Business VP gov't & enterprise
David Caspari

11.25

Communications Alliance CEO John Stanton

11.50

Telecommunications Industry
Ombudsman Judi Jones

12.15

ACCAN CEO Teresa Corbin

12.40

Nokia Oceania Head of Industry and Enterprise
Gary Conway "Carrier grade networks in the private sector"

1.05

Lunch sponsored by Nokia
SUPERFAST BROADBAND SESSION
2.00

Ciena Advisor, APAC Customer Solutions
Andrew Roberts

2.20

Vodafone director, consumer unit Ben McIntosh

2.40

Imediate Consulting principal Bob James

3.00

New Street Research senior analyst Ian Martin

3.20

Superfast broadband panel sessionNetcomm Wireless COO CTO Timo Brouwer, Nokia's Nokia's Els Baert, Bob James and Ian Martin

4.00

Close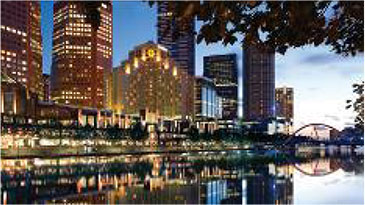 PLATINUM SPONSOR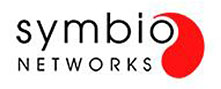 INNOVATION PARTNER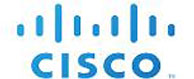 SESSION SPONSOR
WIFI SPONSOR

SILVER SPONSOR