Optus CEO Allen Lew has revealed plans to transform his fixed business, mixing it with mobile as a key differentiator; unleash secret new products for his unique 2300MHz spectrum asset; and forge a new corporate identity around telco innovation.  Along with serious mobile network investment and a sustained customer focus, these are key elements of Lew's grand campaign to take on Telstra and beat back challengers like iiNet and Vodafone.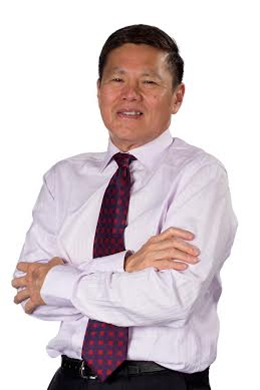 Speaking frankly to CommsDay in one of his first sit-down interviews since taking the reins in October, Lew – appearing confident, determined, and intimately familiar with every aspect of his company – conceded that the Number 2 telco had been "a bit inward-focused" just prior to his appointment. "For the right reasons; we wanted to make sure that our cost structure, our customer experience would be able to carry us into the next generation of the mobile internet," he added. "[But now] the most important thing… is that Optus is back in the market."
Lew is no stranger to the Australian telco scene. He served as MD of both Optus Mobile and Optus Consumer Business until 2006, when he headed to Singapore to become CEO of Singtel's local operations and then of the group's new Digital L!fe business. But his departure and return have given him a new perspective on Optus' future.
"Two anomalies in Australia [make it] very different from [other] developed markets… number one, the home broadband speeds… are actually quite low," he said. "The second big difference is that pay-TV penetration is very low… if you put those two things together, what I see as a real opportunity for Optus is to move from being just a pure mobile player to become a mobile and integrated multimedia player."
Lew is banking on customers' hunger for bundles – from fixed broadband for heavy downloads and mobile for those on the go, to TV and other content. "Consumers and even SMBs want one person that provides them everything. Different types of content, different types of high-speed access to that content…whether they're home, on their holidays, out and about, overseas, whatever. We believe we can fulfil that role," he said. "And if we do that well, we cut the competition down to just us vs. you-know-who! The iiNets, the Vodafones, the TPGs,  they all become out of it; it becomes a straight fight between the two of us [who] will have that credibility to do that."
But as Lew himself acknowledges, that means building up Optus' fixed-line credibility. "When I came back, a lot of people told me that 'Optus is a mobile company; your fixed-line, your home strategy tends to be flip-flopping'… [but] fixed cannot be a secondary product," he said. "Optus has to do well in mobile and fixed.  Today, our revenue and our focus is very mobile-centric; we have about A$6 billion in revenue from mobile, A$1 billion from fixed. That has to balance out a lot more."
"We will absolutely use NBN to get into the home, where it matters. We will also use our other networks: HFC, ULL, and where it makes sense our DSL as well," he continued. "We have to change our operations and our business model. [In fixed], it used to be the case that you'd have to do a lot of capital investment and lay a lot of infrastructure. Now, with NBN and the change in the DSL model and ULL, it becomes for us… a wholesale model, essentially. We need to streamline our model and get cost efficiencies, so that we can operate within that."
"And to that extent, a company like Optus benefits from being part of the Singtel group, for two reasons. One, Singtel and Singapore have gone through an NBN, we've operated within that model… also, we benefit from the scale of Singtel. The ability to negotiate as a group with a large footprint with vendors, that gives us a competitive advantage."
MOBILE SPEND AND 2300MHZ: Lew is also intent on challenging Telstra's mobile dominance – and that's likely to be a more costly competition, even once Optus hits the 90% LTE coverage it's aiming for by April.
"Unlike the fixed space, where we're operating on the wholesale model…because we're very much a [mobile] infrastructure provider, unfortunately we [have to] spend the capital at the end of the day," he said. "The harsh reality on infrastructure and building networks is that you have to spend the money. You can come up with technological innovations, you can come up with partnerships, but those will [only] help you at the fringes; you've got no choice but to put up those towers."
"When we announce our full-year results… we'll also guide the market and give the public a better indication of what we're going to be spending in the mobile network," Lew added. "And the things that we've been doing, in terms of streamlining our operations over the last 2-3 years, will now give us the headroom that we need to convince our shareholders that we can use their funds and give them the right return.  And also, the way that we've restructured our plans and the public has shown that they're willing to pay for data also helps to monetise the investment."
Beyond the hard yards of raw capital spend, though, Lew has an ace up his sleeve: the 98MHz of 2300MHz spectrum that Optus, uniquely, holds in the market through its earlier acquisition of Vividwireless. While the telco is already using it to boost network coverage and speed via carrier aggregation, the CEO is now hinting at other uses, perhaps even in the fixed realm.
"The [98MHz] is our differentiator and to be very, very frank, we haven't used it in a way that has led to customers looking at it and saying 'wow, that's very exciting'," he admitted. "In a sense, [spectrum] is intangible to customers – unless, and until, you take that and put it somewhere that appears in a very friendly, simple way on their smartphones. Or in their homes."
"So we're now rejigging our development efforts… to bring back the zest to the Optus brand by delivering some of these things," continued Lew. "This is not just about carrier aggregation and mobile – there are other opportunities we can use the spectrum for that we are exploring, and we're developing products that will come out with something really exciting for Australians in the second half of the year."
We will use [it], particularly in the capital cities, to come up with something exciting for our customers that can service their fixed broadband needs in the home."
INNOVATION AGENDA: Atop the foundations of a focus on customer experience – something he says the firm has already been working well towards – and the fixed and mobile strengths he's targeting, Lew is also out to build a new identity into Optus: that of a true telco innovator.
"While our big competitors are all about network and the smaller guys are all about price, we believe that the whole innovation space has not been occupied by a traditional telco. We believe we can deliver on that," he said. "In the mobile space, in the home space, there really has not been a huge amount of innovation. We've been depending on the handset vendors to come up with smartphones and better form factors; we've been depending on our infrastructure providers to give us carrier aggregation so we can go faster and faster. But what have the operating companies really done in the innovation space? We believe, with things like Optus Cash, the My Optus app and IVR-to-chat, that we are leading in that space."
"Using innovation to engage our customers, entertain our customers, and enhance their lives is where we want to sit," added Lew. "Now, that's not the message going out by my marketing people! But you ask me internally where we want to position ourselves – it's there."
Lew's plan is to bring out not just new products, but new ways of dealing with customers. Optus is already running a lot of its interactions through the web or through apps, and Lew for example envisions a future where the My Optus app becomes an interaction point on the level of Facebook or Whatsapp. "This is something where, again, we benefit as Optus from being part of a bigger group," he added. "I can leverage off what Group Digital L!fe is now doing in different parts of the world, as well as leverage off their presence in places like Israel, Silicon Valley."
"For us, now, it's all about reinvigorating Optus the brand externally; reinvigorating what we mean to our customers; and occupying that [innovation in telco] position that no-one has occupied yet in Australia."
Petroc Wilton
---