Operators around the world – as well as some governments – are on the brink of giving their old copper networks a new lease of life via a noise reduction technology known as vectoring. But what's the real extent of the commercial commitments in play, and when and where will the tech actually see service? Petroc Wilton reports.
Thirty years of telecoms history, says Dr John Cioffi (pictured)– known as the 'father of DSL' – has consistently shown that one size does not fit all, at least in fixed broadband access networks.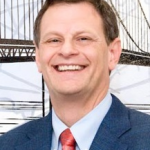 Operators and governments globally may still envisage ubiquitous fibre-to-the-premises deployments, first mooted in the 1980s, as their eventual Nirvana. But right now, capital and time constraints are obliging most of them to wring as much value as possible out of their existing copper networks – particularly in the last mile, where the civil costs of upgrading to fibre spike up sharply.
That's what has been driving telcos around the world – including AT&T, BT, Deutsche Telecom, Swisscom, Belgacom and Telecom Austria – to make large commercial commitments to a technology known as vectoring in the last couple of years. An upgrade for existing DSL systems, vectoring offers hefty performance improvements on copper in the right conditions; it was co-invented by Cioffi back near the beginning of the millennium but, with vendors now having shipped millions of lines' worth of vectoring-ready hardware, it's right on the brink of hitting the big time.
WHAT IS IT? Vectoring is essentially a transmission method that virtually cancels crosstalk noise on copper wire; the corresponding International Telecommunications Union standard was ratified in 2010.
As Alcatel-Lucent fixed access marketing director Dr. Stefaan Vanhastel explains, crosstalk gets worse at the higher range of frequencies used to drive higher speeds on copper, and has been a key factor holding back VDSL deployments from actually achieving their design speed – and thus competing with HFC and even first-generation FTTH networks.
"VDSL2 is fantastic compared to ADSL; you get 100Mbps downstream if you test it in the lab, at 400m,"says Vanhastel.
"[But] unfortunately, once you actually deploy VDSL2 and take it out of lab conditions, you don't get that 100Mbps, because of the crosstalk between the telephone lines in the same binders – you maybe [get] 30-60Mbps, a significant drop. It depends, basically, on how lucky you are; your line might be in the centre of the binder, you're surrounded by other lines, and you get interference from all of them. Your neighbour might be on the outside of the binder, and he's only getting interference from a few lines. [And] the traffic patterns on individual lines change all the time."
Vectoring, though, all but removes that crosstalk – pushing VDSL speeds, at least on short loops, up close to their theoretical levels. "Noise cancelling headphones are the typical analogy; you measure the crosstalk, and then you generate an antiphase signal. When you add the noise and the anti-noise you end up with… near zero noise on every line," says Vanhastel. "But it's way more complicated than the headphones [analogy would suggest] because you have to measure the crosstalk from each line into all of the other lines, you have to do that for four thousand frequencies, and you have to do that for upstream and downstream… multiple times per second in real time. And then, for every signal that you transmit on each of the lines, you actually have to generate [an additional] anti-noise signal – because that signal that you sent on Line 1 is going to create [its own] noise signal on Line 2, 3 and Line 400."
"So it's very complex and, while I hesitate to say that [the result] is zero [noise], it's as good as zero –you cannot afford to let one bit of noise slip through, because it will wreak havoc on the other lines."
WHERE CAN IT BE USED? It's important to note that, from an end-user perspective, the absolute quantum of improvement from vectoring will depend on the degree to which crosstalk was impeding performance in the first place. In particular, at longer loop lengths (and to a much lesser extent, lower diameter cables), where attenuation rather than noise starts to become the limiting factor, the vectoring gain will be smaller – even though noise on the lines will still be eliminated.
Vanhastel says that while customers who've tested vectoring at 1,200m have still seen 10-20Mbps improvements, it's at the loop lengths of 300-500m that they've been hitting the important 100Mbps bar, with the most impressive gains out to the 800m mark.
Other key vectoring vendors report similar experiences. "What we're seeing for vectoring is that it's being used anywhere between 500 and 100 metres," says Huawei Australia CTO Peter Rossi. "BT, [for example], has deployed in such a way that it's within that 500 metres."
"Between 400 and 550m is a nice sweet spot," adds ADTRAN carrier networks product marketing manager Kurt Raaflaub.
"Customers are going after the 100Mbps on the downstream… to compete with DOCSIS 3, or just keeping in line with – if you're in North America – the FCC mandate for the year 2020, or the digital agenda in Europe where 100Mbps has been quoted." That means vectoring can work well in fibre to the cabinet, fibre to the node, or fibre to the basement deployments, dramatically increasing line speeds across the short copper loops within apartment blocks or from cabinets to homes.  "It's very conducive for large apartment buildings, because you can put it down to the basement, utilising existing infrastructure, and minimise as much as possible the cost," says Huawei's Rossi. "But it's [also] being used in fibre-to-the-cabinet type deployments, because that's where…. crosstalk really causes a lot of problems."
"Something that's a misnomer is that many customers can't be reached with [vectoring effectively], because a loop length of 500m is quite short," adds Raaflaub. "But there have been quite a few studies where, depending on the nature of the country, between 65-80% of homes can be tackled with that 100Mbps – they're inside that 500 metres. And in our studies of countries like Australia, they're actually leaning towards the upper bound."
WHO'S DEPLOYING IT? Vectoring is at least a few months away from household use at any scale, but is expected to ramp up sharply in the near future. Broadbandtrends forecast last year that 27% of all VDSL2 ports would be vectored by 2017. In terms of spend, the inflection point may already have been passed.
Cioffi – a pioneer in broadband over copper since the 1970s and now CEO of ASSIA, which holds some of the basic patents on vectored VDSL and is helping investors AT&T and Deutsche Telecom with their deployments – notes that AT&T has made a US$6 billion commitment to vectored copper, with Deutsche Telecom committing EUR6 billion as well.
"Those are real commitments – that part of it's there, the money, and now it's a matter of following the process to actually make it reality!" he says. "[But] you will not see large volume until we get into 2014 and beyond; a lot of the volumes being quoted right now are actually 'vector-ready' DSLAMs. They've sold this many ports…but the equipment that's going into the field at the fibre-fed nodes  is 'vector-ready' in that they can stick in a new card and it coordinates between the other cards and does vectoring in the future, but there is no actual vectored VDSL in service quite yet."
Alcatel-Lucent says it's shipped 1.3 million vectoring lines as of Q2 this year. It has sixteen vectoring customers, with the most advanced having deployed over half a million vectoring lines; only Belgacom and Telecom Austria have thus far gone public. "In our case, you can still choose to buy regular VDSL line cards or vectoring line cards… so if [operators] didn't plan to do vectoring, they wouldn't buy the line cards!" says Vanhaastel. "Operators are a bit reluctant to go public at this moment in time; one of the reasons is that many of them want to build out their footprint and achieve a certain coverage before they start advertising higher bitrates, in order not to disappoint…a number of other operators are still waiting for the final regulatory approval to activate vectoring services."
"One way to estimate how close operators are to activating vectoring services is to look at the number of vectoring processors that are being shipped… we've shipped enough system-level vectoring processors to cover about 430,000 lines. So if you compare that to the 1.3 million vectoring lines shipped, it means that at the moment, about 1/3rd of those are pretty close to being activated, and in some cities, operators have already activated lines in vectoring mode – but without advertising the service."
Huawei, for its part, has shipped over a million vectoring lines, with public customers including BT and Swisscom. "The biggest challenge in vectoring is the CPE… the availability of CPE for vectoring today is minimal. The capability will be there, it will just be the CPE itself. It's easier to upgrade the exchange… than it is to upgrade every individual single user end-point. But that will occur," says Rossi. "Now that we've come out with vectoring and G.fast I'd expect it to accelerate, and I'd expect to see [some] operators solely purchasing VDSL and vectoring – because it's backwards compatible to ADSL fallback, it makes no sense not to go forward."
HOW MUCH DOES IT COST? One of the key draws of FTTX VDSL and vectoring deployments is the lower capital cost compared to fibre, particularly since they use existing last-mile copper rather than installing a new last-mile fibre plant at tremendous cost.
"In terms of capex plus installation costs, we typically use ADSL as a reference point, so ADSL from the central office has a cost of 1. Of course this differs from country to country, but as a rule of thumb, we use a factor of 15 for FTTH, so it's 15 times more expensive per subscriber. FTTN with vectoring is about 4-5, so it's three times cheaper than FTTH," says Alcatel-Lucent's Vanhaastel.
"Some large telcos have thrown around 3x and 3.5x as the [capex] delta between 100% FTTH and a mix of FTTH/FTTX," agrees ADTRAN's Raaflaub. Cioffi is even more aggressive. "The costs really are a few hundred dollars, or euros, per customer to get them to this [50-100Mbps] speed with FTTN … it's about 10-20% of what FTTH costs," he says.
The opex discussion is slightly more complicated. Huawei's Rossi, for example, suggests that opex on an FTTX build with vectoring would come in around the same or slightly higher than an FTTH build – but says that Huawei is still doing tests in this area. A frequent criticism of broadband plans using legacy copper plant is that maintenance costs on older copper can be high; there's also the ongoing power cost to contend with. But Cioffi offers another perspective.
"I have seen two other large customers in the world who had been doing FTTH, and are also ASSIA customers for the DSL part of their network. We have been privy to the maintenance costs in both cases, and these are large deployments – at least a million of fibre and DSL each, and in most cases much more than that," he says. "If the system is being managed by ASSIA, we make a reduction in operator costs, it's one of our selling points; we reduce calls, trouble tickets, reduce dispatches, churn and so forth. If you look at those measures for the fibre network and you look at them for the DSL network, after we're managing it it's actually lower on the DSL side," he says. "It depends on the situation – but it's roughly 30% lower on the operating costs."
"Part of that is that operators tend to offer more service on fibre, so there are more things that go on… but there's no truth that the passive fibre is somehow less maintenance. It is passive, but it has additional problems because it is passive – particularly, if there's a problem but they don't know where, it's a very expensive endeavour to find out where the problem is. You get all these consumers that are hung off the same fibre, and you don't know which one has the problem at their home that is causing the issue. That's part of it. And if you run fibre to the desktop, fibre is sensitive to movement, unlike copper – so if people move the box around, the optics can degrade. It depends on the fibre that you use how much it degrades…in Europe, for one of the major deployments they used the wrong fibre, and they have a very high call rate, double digit per month on the fibre network. And it's because of people moving the boxes."
"Active [electronics] in the loop plant, which is what VDSL introduces at the node, do have a powering issue, and that creates its own set of issues," concedes Cioffi. "But typically, if it's a well-managed system, the copper networks are coming in at a lower number of calls, a lower number of dispatches, and a lower churn rate."
ADTRAN, which ships FTTH as well as FTTN gear, tells a similar story. "You're removing a lot of the repeaters, a lot of the bridge taps – and those are the parts of the copper plant that have the biggest issues – when you get down to a shorter loop," says Raaflaub.  "We've been deploying FTTN systems with carriers for almost a decade – with nearly 100,000 of them in place," adds CTO Dr. Kevin Schneider.
"Once you get down to the shorter loops… our experience is that there are fewer troubles there than there are with the very long cables from the central office."
TECHNOLOGY MIX: None of the vendors are positioning vectored VDSL as a total replacement for FTTH in all cases. Rather, they all see higher-speed copper tech working along with fibre in an integrated network, with different access technologies deployed as necessary to meet specific needs. "Both economic and technical conditions are different from locality to locality," says ADTRAN's Schneider.
"A different tool may be needed to bring the broadband delivery, and hit the price and availability dates, that each region needs. The collection of different technologies is definitely in the future for us as an industry."
"A lot of operators deploying FTTH, are looking at DSL again because of the time to market advance, but also because it allows it to connect more people within the same budget," notes Alcatel-Lucent's Vanhastel. "We have more fibre customers than VDSL customers, but the combination of the technologies is, in my opinion, a good way to deliver more broadband to more people quickly and cheaply."
For Huawei's Rossi, one of the key advantages of vectoring is that it enables copper last-mile access to keep pace with FTTH deployments, or close to it – avoiding a 'digital divide' in a mixed rollout. "Fibre will give you 100Mbps [in early deployments]… and I have the ability with vectoring and VDSL2 to give you 100Mbps, so I have a unified environment between copper and fibre," he says. "We have a true environment where we can look at a pure, heterogeneous network where we can provide the same functions for all users – [one user] on the copper world can have the experience as another user on fibre."
"And that's the important part – we can sweat it without having to put out the huge amount of cost over a short period of time to rejuvenate or change that copper out.
For Cioffi, this kind of technology mix is in line with "the history of nearly everything that happens in telecom."
"This thing about running a fibre to everyone's home has been there since the mid-1980s, and it hasn't happened anywhere – even though several nations have committed to this, the first of which was the US with what was called the National Information Infrastructure Act of 1988, and they all went through the same process of learning that it costs too much. So they backed off. Verizon stopped their fibre program two years ago, no more new homes passed because it cost too much. The situation in France has changed, they're going to VDSL there because FTTH costs too much. The Germans didn't even bother to try FTTH because they saw for everybody else that it cost too much," he says.
"Where fibre makes a lot of sense is in the network, even out to the node, where you're sharing the cost of fibre – digging up streets and other things. It does make sense on very high-speed links where you're going to 100Gbps, IP networks at 200Gbps, IP networks in the core – that's got to be fibre, and even if it costs a lot of money, it's shared over so many users that it's got to be productive. But when it's shared over just one user, it becomes very, very difficult to manage that," continues Cioffi.
"With copper, you don't have that concentration problem; if you have 50 or 100Mbps, you're not sharing it with anybody until you get way back into the core of the network, where you hit the fibre segments and you start to see aggregation occurring. But those are going to be much higher speed fibres, they're not going to be running at 1-2Gbps like PON is."
"It's fools' gold to believe that anyone is going to sell you a [single] piece of equipment, whether fibre based or copper based, that suddenly solves all the problems."
Petroc Wilton
---