Dodo CEO opens up to CommsDay: "we keep the big boys honest"
Posted on: Thursday, 16th September 2010
Reclusive Dodo CEO Larry Kestelman has stepped into the limelight to reveal the telco's plans to carve out a slice of the NBN market – staying committed to private ownership and off-net revenues to ensure flexibility, and adding utilities and security services to complement its telco portfolio.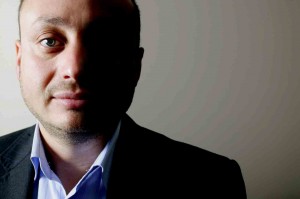 Dodo operates without infrastructure of its own, offering fixed and mobile services via wholesale agreements with partners like Telstra, Optus and Eftel. According to Kestelman, it's also now the largest private telco in the country.
But in looking ahead to the challenge of differentiation in a post-NBN world, his vision for the firm encompasses bundling beyond straight telco packages.
   "We are, as far as I'm aware, the only current telecommunications company that holds electricity and gas licenses in all contestable areas… we've held the licenses now for three years, and we launched in Victoria as our first state two months ago," he said. "It's early days for us, but we're signing up clients, we're retailing now, and going very well… we're there to cause the same sort of competition in the electricity space as we do in the telecoms space. And from a customer's point of view, it's all going to be about dealing with one provider for all their services rather than having about five relationships…. we want to make Dodo, in partnership with NBN, [a provider where] you make one phone call and we look after all your needs."
 Kestelman is also convinced that an entirely off-net revenue model provides a prime position for the transition to NBN.  "As far as I'm concerned, the telco sector's now separated into camps… there's the private companies, there's the public companies, and there's network builders versus non-network builders. That's really what it comes down to, and we are…. the largest private telco, and the largest non-infrastructure consumer player," he told CommsDay. "We've learned to run our business on what is a wholesale margin… not off a network cost margin. Some of these [infrastructure-owning] guys will have to learn how to edge out a good profit from a wholesale-type relationship [in the NBN]."
 And the Dodo CEO remains adamant that there are no plans to take the firm public, preferring the nimbleness of private ownership. "It's very hard sometimes for public companies to go and do what has to be done, because they've already made their announcements on the profit forecasts and everything else, and if they have to get more aggressive, it's a problem… it's a question of not necessarily what's 100% right for the consumer, but what's right for the shareholders," he said. "Whereas a private company like ourselves – if I make a decision that this is what needs to happen in the marketplace, I can have that done overnight, and if the profit suffers short-term because of it, then so be it."
UNLIMITED INEVITABLE: Dodo also offers an 'unlimited' ADSL2+ service, and has publicly scorned the recent emergence of a number of 1TB data plans – even down to releasing a 3TB plan of its own with a tongue-in-cheek pricing five cents below its unlimited offering. "I believe that's where our industry needs to be… once you start talking a terabyte, we as an industry should just bite the bullet and make it unlimited," said Kestelman. "People should just get real and stop talking about terabytes! It's always a volume game; as demand for it goes up… as more cable gets laid… I think we'll get to the point where providing unlimited will be absolutely the norm."
"It's interesting times in our industry, but one thing that won't change – we'll make sure that we'll be at the forefront," he concluded. " We're the first ones that had Australia-wide dialup pricing, we were the first ones in 2005 to launch unlimited broadband on DSL1… we're making sure we change the landscape in Australia to DSL2+ becoming an unlimited product."
"We're actually committed to keeping unlimited and will not back down from it… we'll make sure we keep the big boys honest!"
Petroc Wilton